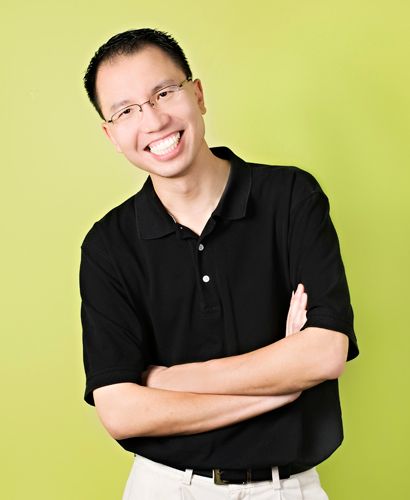 about
Represented by Getty Images & ZUMA Press.
Meet Andrew Chin, a talented photographer based in Vancouver, Canada. His camera's eye seeks out the perfect natural composition — person, object, or group — in portrait, lifestyle, or event genre. His attention to detail results in photographs capturing a moment that will last a lifetime and more. His skilled eye, passion, imagination, artistic ability, and technical proficiency add an extraordinary and distinctive flair evident in his gallery of photographs. His clients and associates appreciate these talents, along with his professional attitude, patience, politeness, and easy-going personality.
In addition, Andrew's clients provide him with a broad spectrum of opportunities to demonstrate and enhance his skills. He has captured images from various venues ranging from charity events to the entertainment scene — further evidence of the diverse nature of his interests and ability.
accreditations
2022, 2019-2013 & 2010 Vancouver International Film Festival
2022 Toronto International Film Festival
2022. 2019-2014 Pacific National Exhibition
2022, 2018 Safe & Sound Music Fest
2022, 2019-2016 HSBC World Rugby Sevens Series
2022 Billie Jean King Cup Qualifiers - Canada vs Latvia
2019-2016 FVDED in the Park
2019 Formula 1 Canadian Grand Prix
2019, 2012 FIBT World Cup Bobsleigh and Skeleton, Whistler
2019, 2017-2014 Fan Expo Vancouver
2018 Rifflandia Music Festival
2018 SKOOKUM Festival
2018 Rockin' River Music Festival
2018 Center of Gravity
2018 JUNO Awards
2018 Canadian Tire National Skating Championships
2017-2013 CONTACT Winter Music Festival
2017-2013, 2011-2010 Whistler Film Festival
2017 FIG Artistic Gymnastics World Championships
2017-2011 LEO Awards
2016-2011 WE DAY
2016 The Royal Tour 2016 in Canada
2016-2014 Pemberton Music Festival
2016 & 2013 Amway Canadian Soccer Championships Finals
2016 Canada vs. Japan International Rugby
2015-2013 Squamish Valley Music Festival
2015 Pan American Games in Canada
2015 FIFA Women's World Cup in Canada
2015 Davis Cup (1st Tier) - CANADA vs. JAPAN
2015 CES International, Las Vegas, Nevada
2014 ISU Grand Prix Skate Canada International Figure Skating
2014 Dalai Lama Summit, Vancouver
2014 NBA Toronto Raptors vs. Sacramento Kings
2014 UFC 174
2014 Cirque du Soleil TOTEM
2014 Pacific Rim Gymnastics Championships
2014 Skate Canada Synchronized Skating Championships
2013 FIL World Cup Luge, Whistler
2013 Davis Cup Quarter Finals - CANADA vs. ITALY
2013 Times of India Film Awards, Vancouver
2013 Davis Cup (1st Tier) - CANADA vs. SPAIN
2012 CN Canadian Women's Open - LPGA Tour
2012 Davis Cup (1st Tier) - CANADA vs. FRANCE
2012 CONCACAF Women's Olympic Qualifying
2010 Lilith Fair, Vancouver
2010 Vancouver Winter Olympics
concerts
5 Seconds Of Summer
Adele
Alabama Shakes
Alice Cooper
American Authors
Amy Grant
Andrea Bocelli
Arcade Fire
Avril Lavigne
Backstreet Boys
Bastille
Bebe Rexha
Billy Idol
Billy Talent
Blondie
Bon Jovi
Boyz II Men
Brad Paisley
Busta Rhymes
Camila Cabello
CeeLo Green
Christina Perri
Christopher Cross
Chvrches
Colbie Caillat
Coldplay
Conan Gray
Crowded House
Cyndi Lauper
Daya
Deadmau5
Della (Taiwanese Singer)
Demi Lovato
Depeche Mode
Dixie Chicks
Down with Webster
Drake
Dua Lipa
Earth, Wind And Fire and Chicago
Echosmith
Ellie Goulding
Elton John
Erykah Badu
Fifth Harmony
Florence and the Machine
Florida Georgia Line
Foreigner
Foster the People
Future
G.E.M.
Gipsy Kings
Goo Goo Dolls
Hall and Oats
Heart (Ann Wilson & Nancy Wilson)
HyunA (Korean Pop)
ICONA POP
Iggy Azalea
J. Cole
Jane's Addiction
Jason Derulo
Jennifer Lopez
John Mayer
Jonas Brothers
K'naan
K-os
Kardinal Offishall
Kaskade
Kendrick Lamar
Khalid
Kip Moore
Lana Del Rey
LeAnn Rimes
Lee Brice
Liam Payne
Lights
Lionel Richie
Lorde
Ludacris
Luke Bryan
Mac Miller
Macklemore & Ryan Lewis
Mayday (Taiwanese Alternative Rock Band)
Metallica
Metric
Miley Cyrus
Missy Elliott
Mumford and Sons
NAS
Natalie Maines of Dixie Chicks
New Kids On The Block
Nick Carter
Nine Inch Nails
OneRepublic
Our Lady Peace
Outkast
P!nk
Panic! At The Disco
Passenger
Pentatonix
Pet Shop Boys
Plain White T's
Post Malone
Purity Ring
Queen + Adam Lambert
Rod Stewart
Salt-n-Pepa
Sam Smith
Sarah McLachlan
Selena Gomez
Shania Twain
Shawn Mendes
Sheryl Crow
Shiloh
Snoop Dogg
Sting
Sugarland
T.I.
Tegan and Sara
The 1975
The Flaming Lips
The Fray
The Latency
The Pointer Sisters
The Tragically Hip
The Wanted
The Weeknd
Thurston Moore
Tom Petty
Tori Amos
Tove Lo
Travis Scott
Twenty One Pilots
U2
Vance Joy
Vanessa Carlton
Vanilla Ice
Vince Staples
Weezer
celebrities
50cent
Amber Valletta
Alan Thicke
Bill Clinton, 42nd President of the United States
Bo Derek
Camilla Belle
Carrie Fisher
Chris Hadfield
Chris Hemsworth
Coco Rocha
Corinne Olympios
Dalai Lama
Ellen DeGeneres
Gene Simmons
Hillary Clinton, Former First Lady of the United States
Jackie Chan
Jay Leno
Jennifer Morrison
Karolina Kurkova
Katharine McPhee
Kiefer Sutherland
Kim Cattrall
Kofi Annan
Lindsay Ellingson
Lisa Love
Marlee Matlin
Martin Luther King III
Oprah Winfrey
Orlando Bloom
Phil McGraw
Prince William, Duke of Cambridge
Catherine, Duchess of Cambridge
Prince George of Cambridge
Princess Charlotte of Cambridge
Prime Minister of Canada Justin Trudeau
Sarah Gadon
Shannen Doherty
Shannon Tweed Simmons
Sophia Bush
Sophie Simmons
Steven Tyler
William H. Macy
William Shatner
publications
Prada
Versace
David Yurman
L'Oréal Paris
Nike
Pepsi
RedBull
Netflix
National Geographic
Vanity Fair Magazine
Vogue Magazine
Vogue UK
Vogue Paris
Teen Vogue Magazine
FASHION Magazine
Glamour Magazine
Flare Magazine
ELLE
Rolling Stone Magazine
People Magazine
TIME Magazine
Sports Illustrated Magazine
GQ Magazine
HELLO! Magazine
New York Magazine
US Weekly Magazine
Seventeen Magazine
Fortune Magazine
Forbes Magazine
Variety Magazine
Macleans Magazine
Newsweek Magazine
DISNEY
MTV
GRAMMY
Billboard
CMT
Hollywood Reporter
E! Online
Entertainment Weekly
Ryan Seacrest
Entertainment Tonight
Live Nation
YAHOO!
Good Morning America
TODAY Show
BBC
CNN
NBC
CBS
ESPN
ABC News
FOX News
USA Today
Inside Edition
AOL
MSN
Bloomberg
The New York Times
The Telegraph
The Guardian
The Wall Street Journal
New York Post News
Los Angeles Times
Chicago Tribune
New Zealand Herald
Australia Herald Sun
Huffington Post